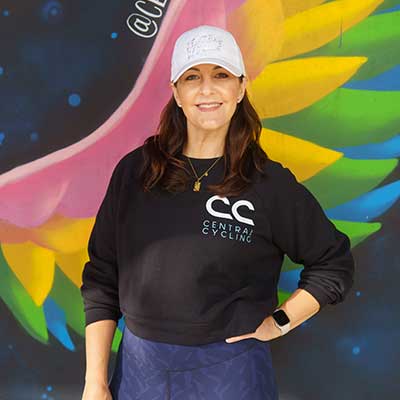 Welcome to the best community in St. Pete!
Hey there #CCFAM, my name is Megan, "Megs" for short. If you're new to indoor cycling, we got you! If you're an experienced rider, we got you too! I fell in love with spin over 6 years ago on a work trip with a dear friend (and spin junkie!) and got HOOKED! I found Central Cycling shortly after and never left. 5 years of instructing and my passion for spin and this amazing team and family that we've built, DOES NOT STOP! Spin can be intimidating but I promise you, it'll be the best decision you'll ever make not only for your physical health, but your mental health as well. We've been through a lot these past couple of years but your #CCFAM has your back! Let's ride bikes in a dark fam!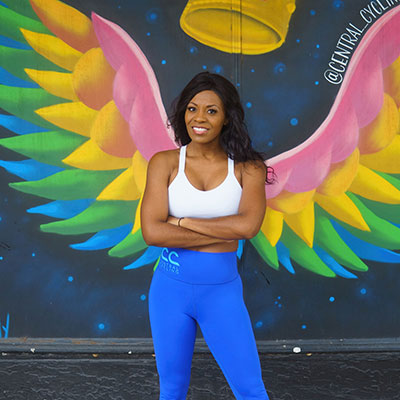 STEPHANIE "COCO" BREWSTER
What can I tell you about me?! Hell, I don't know! I'd love for you to make that call, but here are a few points…
I'm originally from TX, but moved to Las Vegas when I was 21 to be a Tina Turner and Michael Jackson impersonator which somehow lead to Fitness and Figure Pro, Fitness and Health Coach and aspiring Motivational Speaker, Professional Football Player for the LFL, Country Music Singer, and now Entrepreneur and Cycle Instructor. I think all roads lead to where you're supposed to be and CC felt right from the moment I walked in! Without you none of this would be possible so as I always say thank you for choosing YOU every time you show up and show out on a bike with me!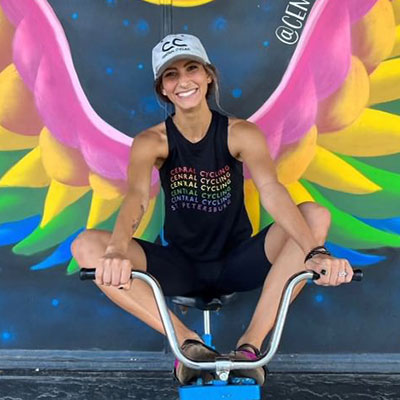 Howdy, CC! I am an animal loving, tree hugging, cardio enthusiast from just outside of Atlanta. I also love potatoes, the color lavender, cooking vegan food and taking my pup, Kona, for walks! I love being outside. I have a BSFR in Wildlife from UGA and can genuinely say I love all animals. Well, except wasps. Wasps are my kryptonite… but I'm working on it. I am a runner and I was a proud band nerd growing up, so when I found "dancing on a bike" a few years ago, it was a match made in heaven! I quickly fell in love with the camaraderie of a room full of spinners moving with the music and I knew it was for me. In class, expect POSITIVITY, fun and a lot of musical variety! I truly believe that fun, sustainable exercise is the best gift you can give to yourself, so come move with me for the FUN of it! You deserve to feel amazing!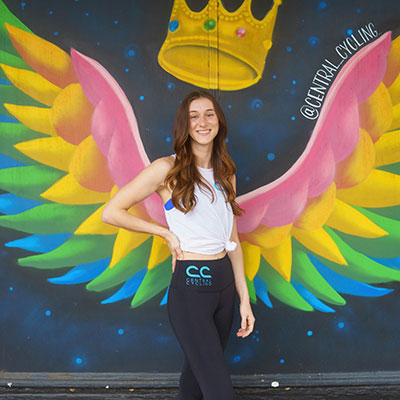 What's poppin' CC! I first found my love for spin after graduating high school. I was a competitive dancer growing up so I was in search of an exercise that was effective but still enjoyable. I fell in love with spin and the atmosphere that came with it…I wanted more!! It was then I decided to become a spin instructor at my local gym. After moving to St. Pete from Michigan this past year, I found CC via Instagram and immediately signed up for a class. After my first ride with Coco, I knew CC was THE place for me. When I'm not on the podium, you can find me exploring the city, bumming it at the beach, or working on my studies as I'm currently a college student at USF majoring in ASL Interpretation & Deaf Studies. I'm so excited to be able to share my passion for spin with you all! Let's show up and show out!!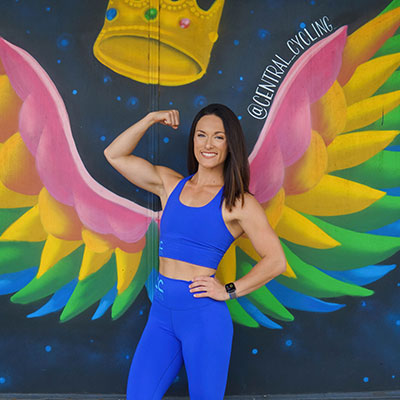 Alyssa Kent is a Fitness Coach and Personal Trainer with 10+ years of experience in group fitness, competitive sports, professional cheerleading for the NHL and boxing. Alyssa will be joining as our newest team member. Alyssa is a powerful force in the local fitness community and uses her positive attitude and tireless energy to encourage others to work hard and succeed. She is inspired daily by her mom who serves the veteran community as a nurse and caregiver. In her free time, Alyssa likes to box, run competitive races and spend time with her family at Disney.
Hey Hey CC! My name is Lauren and I am CC's newest coach! You've probably seen me around the studio, (I just can't stay away!) but if we haven't had the chance to meet, I am so so excited to meet and get to know all of you! A little bit about me…I was born and raised in Tampa, FL but also lived in South Florida for a few years. Throughout my life I've always prioritized staying active and healthy. I used to be a competitive swimmer, competitive dancer and was on a weightlifting team in high school. I fell in love with spin back in 2017 (mostly because moving to music on a bike felt more like therapy than a workout). I moved to St. Pete in October 2021 and became completely obsessed with this city and this community! Soon after settling in, I started looking for local spin studios and came across Central Cycling. I took my first class at CC in November 2021 and instantly knew I found my happy place. I've never felt more at home!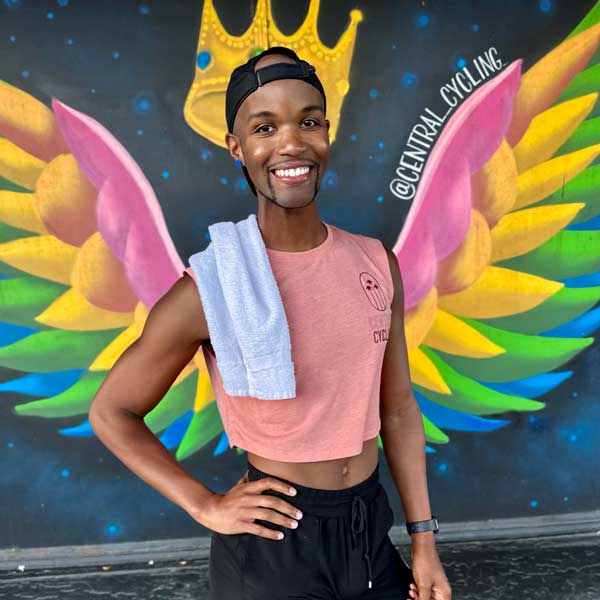 What's up CC?! I'm Romone aka "Ro"! I'm proud to say that I'm born and raised here in beautiful St. Petersburg, FL! It's been such joy watching this city continuously evolve and grow. Outside of being a coach at Central Cycling I am a licensed physical therapist assistant! Which I've been doing since 2015. I have deeply LOVED being able to help people reach their goals and regain their strength, function and independence.
My journey with CC has been a beautiful one. I started riding at CC in January 2022 and was a "somewhat" quiet rider in the back row. As my skill improved and I grew more confident, I gradually made my way to the front row. And soon became one of CC's resident "Woo"-ers! An in-house cheerleader of sorts. I've built great connections with so many interesting, kind, warm and unique people since coming here. And being candid, CC has helped me personally through darker moments in my life. Specifically, Coco helped me get through so much simply by showing up, showing out