STEPHANIE "COCO" BREWSTER
What can I tell you about me?! Hell, I don't know! I'd love for you to make that call, but here are a few points…
I'm originally from TX, but moved to Las Vegas when I was 21 to be a Tina Turner and Michael Jackson impersonator which somehow lead to Fitness and Figure Pro, Fitness and Health Coach and aspiring Motivational Speaker, Professional Football Player for the LFL, Country Music Singer, and now Entrepreneur and Cycle Instructor. I think all roads lead to where you're supposed to be and CC felt right from the moment I walked in! Without you none of this would be possible so as I always say thank you for choosing YOU every time you show up and show out on a bike with me!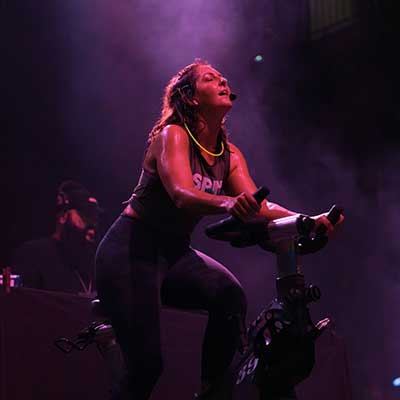 "Don't Limit Your Challenges. Challenge Your Limits."
Meg discovered a passion for spin 3 years ago after a work trip with an amazing co-worker, friend and fellow instructor. In search of "the place" in St. Pete, Meg walked into CC after only 3 weeks of being open and never looked back! After finding her "beat" with BFF and owner, Amber, Meg took on the next challenge of becoming an instructor in January of 2017. Meg's "energy blast" revolution is inspired by big beats, double time and sprints that let you get lost for 45 minutes of the best dance party ever! Let's Party!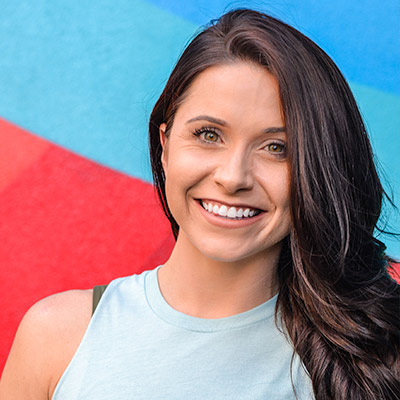 BRITTANY ORR

Movement has always been my medicine. I love chasing the feelings of accomplishment, pride, and sheer exhaustion that come from giving 110 percent in a workout. I first came to Central Cycling while recovering from a knee surgery. Years and years of teaching high impact aerobics and coaching CrossFit had taken a toll on my body. My doctor recommended spinning as a good way to get sweaty without re-injuring myself. Reluctantly, I tried spinning for the first time at Central Cycling with Coco (insert mind-blown emoji) and I was instantly hooked. The music, the community, the piles of sweat I left behind kept me coming back for more. And for the first time in a long time, my body felt even better after the ride.
The #CCFam is the real deal; surrounding yourself with like-minded individuals and pushing each other to (and often past) your limits is where the magic happens. I am so excited to share the love that I have for CC with you!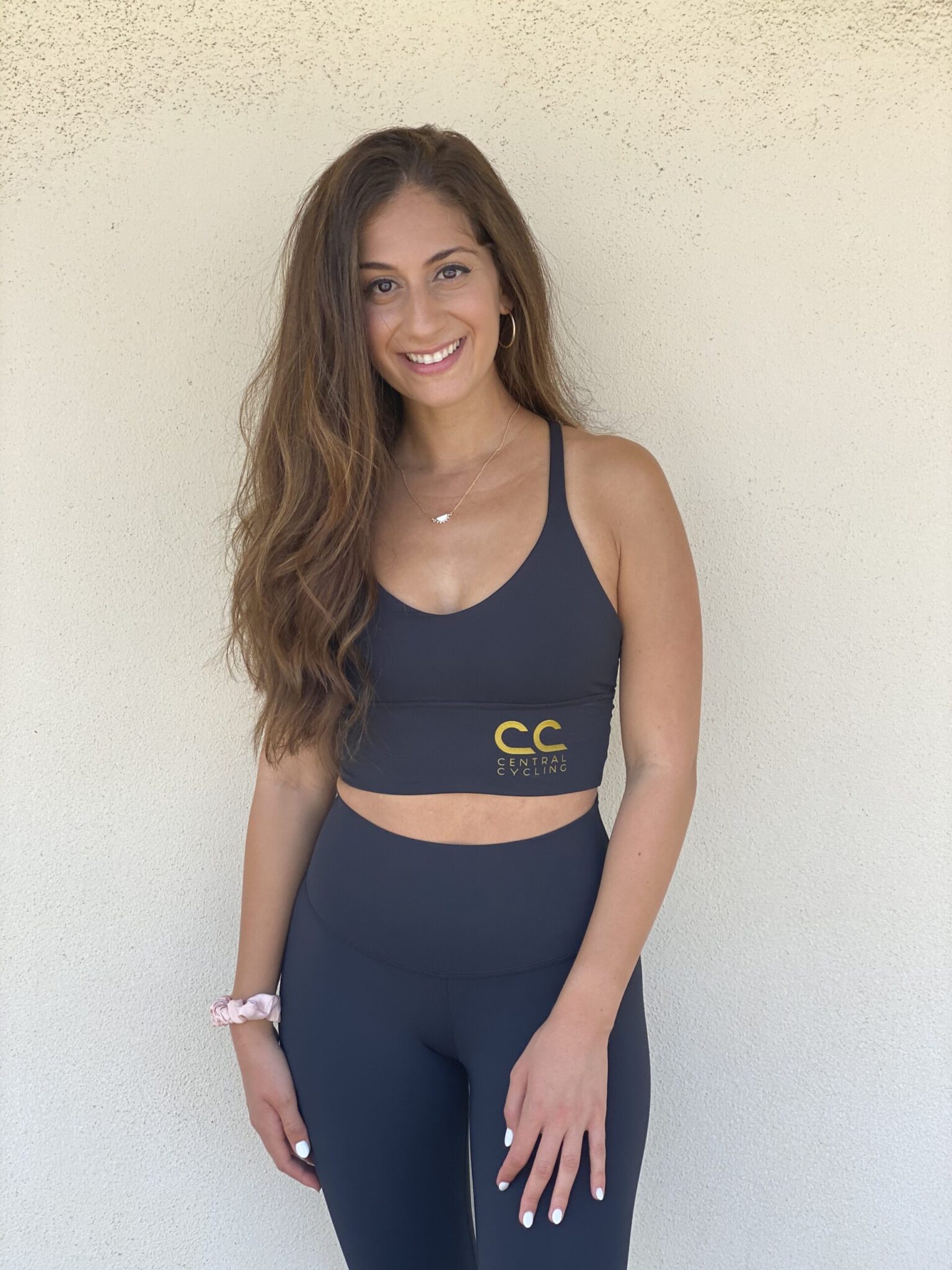 What's up CC! My name is Sarah, but most of my friends call me "Sare Bear" or ''Sare" and I will be bringing some "Sare Sass" to you up on the CC podium! Some fun facts: I was born and raised in St. Petersburg (so local love all day baby!) You can catch me jamming to most music genres; swaying to country, hip hop with pushups, and maybe even dropping it low to some Megan Thee Stallion or Drake. When I am not on the bike sprinting it out, you can find me crushing Fresh Kitchen, kicking it poolside with my gal pals, or taking a stroll with my newly adopted pup Freddie. Looking forward to showing up and showing out with my CC Fam!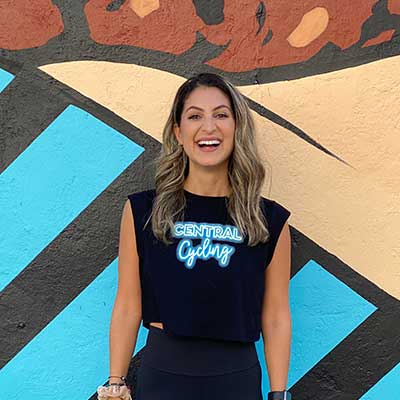 Waddup CC! My name is Jazz & I'm a first generation Persian American! I just moved to Florida this year! I'm originally from Southern California, where I worked in technical project management for 4 years before switching careers! I am now a certified nutritional therapist, and spent the last 3 years cooking privately for NBA athletes! I also teach cooking classes, cater private events & my specialty is healthy food! In my free time you'll find me doing yoga, watching sunsets, playing with my cats & being in the sun! I love drake & trap music. I love to dance on the bike. And I am a huge believer in being your authentic self! Can't wait to ride with you CC fam! See you on the bike!
Howdy, CC! I am an animal loving, tree hugging, cardio enthusiast from just outside of Atlanta. I also love potatoes, the color lavender, cooking vegan food and taking my pup, Kona, for walks! I love being outside. I have a BSFR in Wildlife from UGA and can genuinely say I love all animals. Well, except wasps. Wasps are my kryptonite… but I'm working on it. I am a runner and I was a proud band nerd growing up, so when I found "dancing on a bike" a few years ago, it was a match made in heaven! I quickly fell in love with the camaraderie of a room full of spinners moving with the music and I knew it was for me. In class, expect POSITIVITY, fun and a lot of musical variety! I truly believe that fun, sustainable exercise is the best gift you can give to yourself, so come move with me for the FUN of it! You deserve to feel amazing!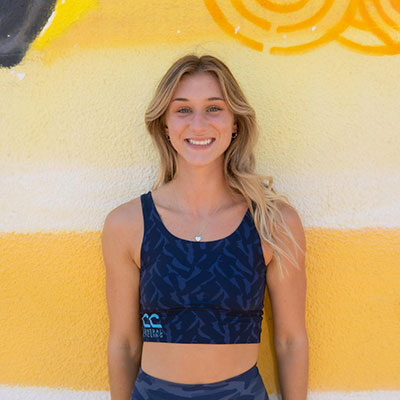 What's poppin' CC! I first found my love for spin after graduating high school. I was a competitive dancer growing up so I was in search of an exercise that was effective but still enjoyable. I fell in love with spin and the atmosphere that came with it…I wanted more!! It was then I decided to become a spin instructor at my local gym. After moving to St. Pete from Michigan this past year, I found CC via Instagram and immediately signed up for a class. After my first ride with Coco, I knew CC was THE place for me. When I'm not on the podium, you can find me exploring the city, bumming it at the beach, or working on my studies as I'm currently a college student at USF majoring in ASL Interpretation & Deaf Studies. I'm so excited to be able to share my passion for spin with you all! Let's show up and show out!!
Alyssa Kent is a Fitness Coach and Personal Trainer with 10+ years of experience in group fitness, competitive sports, professional cheerleading for the NHL and boxing. Alyssa will be joining as our newest team member. Alyssa is a powerful force in the local fitness community and uses her positive attitude and tireless energy to encourage others to work hard and succeed. She is inspired daily by her mom who serves the veteran community as a nurse and caregiver. In her free time, Alyssa likes to box, run competitive races and spend time with her family at Disney.