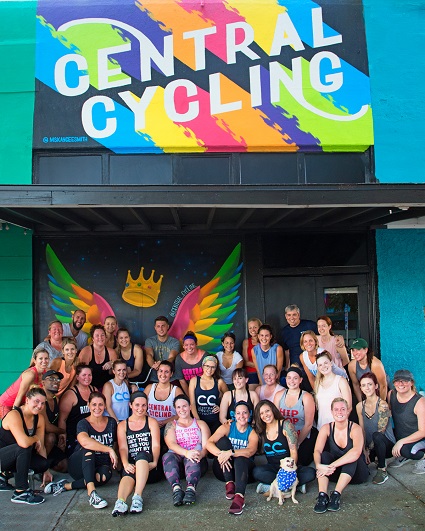 ABOUT CENTRAL CYCLING
Central Cycling is St. Pete's premier local indoor cycling studio. We offer high-intensity, full body classes, that leave you invigorated and stronger both mentally and physically. When the lights go down, the beats go up, and you can't help but turn up the resistance. Whether you want an endurance ride or a dance party on the bike, we have a class for you.
At Central Cycling we pride ourselves on being an inclusive community built of all shapes, sizes, orientation, and beliefs. We are a community that loves to sweat together, give back to our amazing city, and support each other. We truly believe that whether it is ride 1 or 100, that we're on this journey of personal growth and change together. So what are you waiting for?